Introduced by Professor Gábor Vajta in 1998, OPS is recognized as one of the best high-rate cooling-warming vitrification methods, widely respected for its efficiency, practicality, and versatility.
Benefits
Utilizes capillary action for simple loading with a defined solution volume.
Protect samples from evaporation and mechanical damage during handling.
Simplifies warming and dilution into a single step and utilizes the mild pressure from the expanding warm air to ensure safe expelling.
Uniquely suited for cryopreservation of biopsied or zona-free embryos due to the protection provided by the straw, the lace of adhesion to surfaces and trauma-free loading/expelling.
GET OPS APP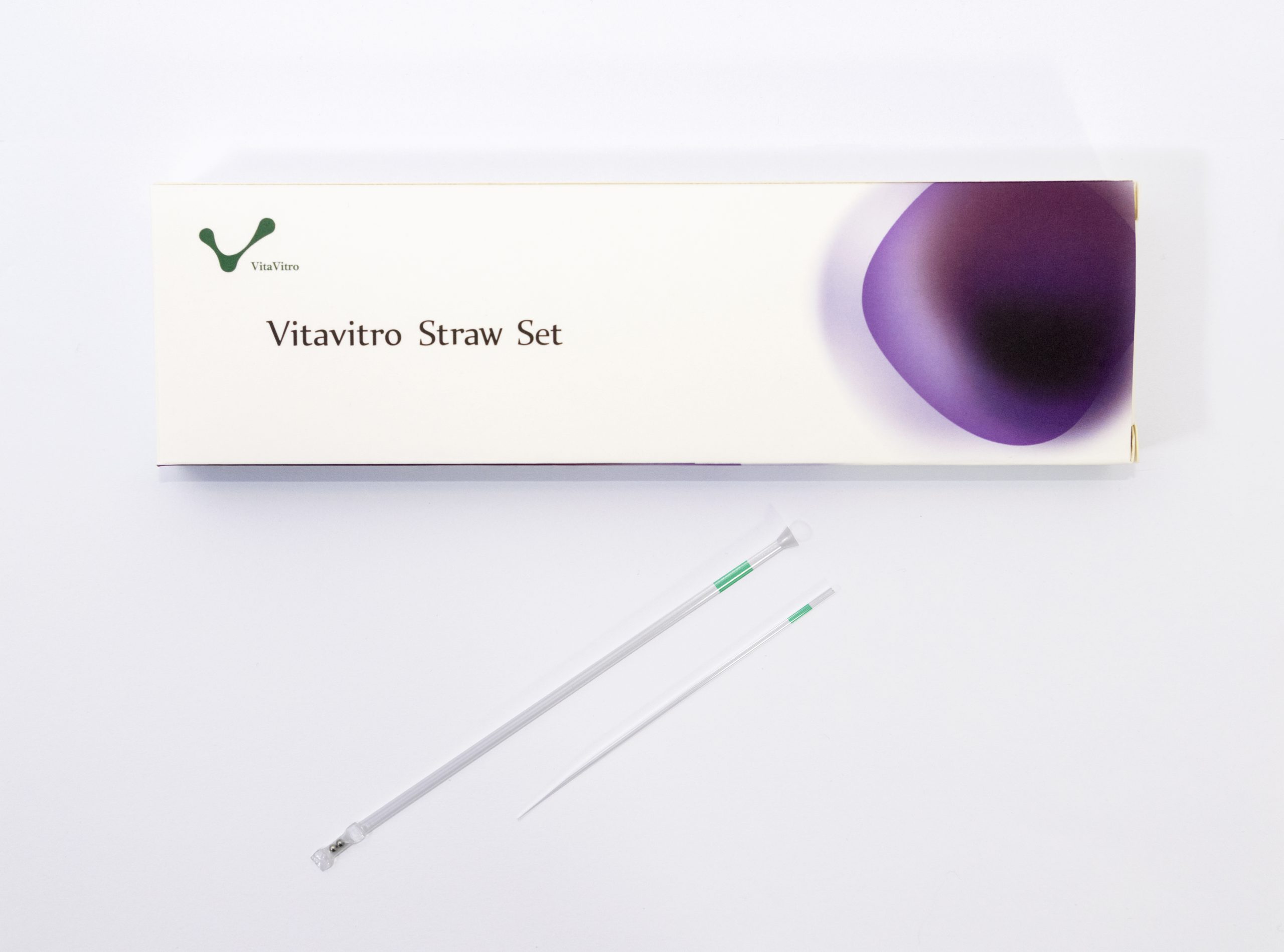 The Open Pulled Straw (OPS) was the first purpose-designed tool for ultra-rapid vitrification, and the vitrification method that offered solution for aseptic storage, the sterile container-straw technique.
Ordering Information
Code
Pruduct Name
Contents
Quality Control
ZG-1.0
Vitavitro Straw Set
Red *1

Green*1

Blue*1

Black*1

White*1
Endotoxin < 0.5EU/ml

Mouse Embryo Assay ≥80%

Sterility Test
VitaVitro Straw Set is available in Europe, Asia, US as well as other selected countries and regions, please contact us for more information.
Reference
Vajta G., Holm P., Kuwayama, M., Booth P. J., Jacobsen H., Greve T., Callesen H. Open pulled straw (OPS) vitrification: A new way to reduce cryoinjuries of bovine ova and embryos. Molecular Reproduction and Development, 1998, 51(1): 53-58.
Kuleshova L., Gianaroli L., Magli C. Ferraretti A., Trounson A. Birth following vitrification of a small number of human oocytes: Case Report. Human Reproduction, 1999; 14(12): 3077–3079.
Vieira, A., Mezzalira, A., Barbieri, D., Lehmkuhl, R., Rubin, M. I., & Vajta, G. (2002). Calves born after open pulled straw vitrification of immature bovine oocytes. Cryobiology, 45(1), 91–94.
Reubinoff, B. E., Pera, M. F., Vajta, G., & Trounson, A. O. (2001). Effective cryopreservation of human embryonic stem cells by the open pulled straw vitrification method. Human Reproduction, 16(10), 2187–2194.