VitaVitro® 1-Step Culture Medium offers its full benefits when combined with the VitaVitro® WOW (Well-of-the-Well) culture dish. Together, they form a uniquely effective culture system that meets all the chemical and physical needs of human embryos following fertilization until day 5-6 of development.
Advantage:
Helps minimize stress for cultured embryos.
Can support any culture system adopted by individual clinics.
Works with general incubators or Time-Lapse systems.
Use with any standard embryo culture oil.
Use effectively with or without WOW.
VitaVitro® 1-Step Culture Medium also forms part of our comprehensive range of IVF media.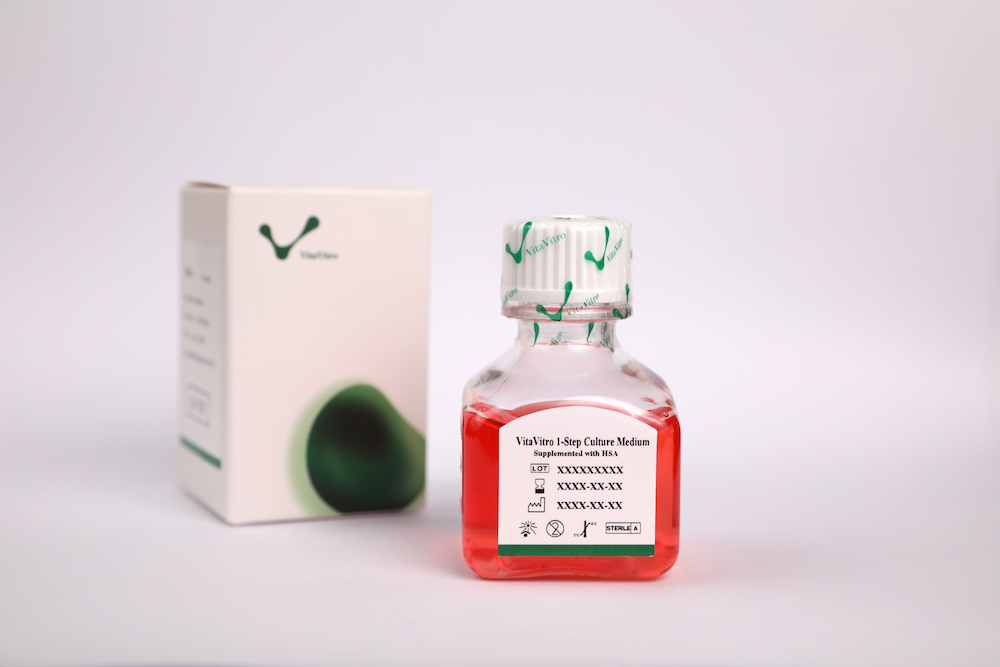 DATA
MEA
Development
to Blastocyst at
96 hours using different media*
MEA Development to Blastocyst at 96 hours using different media*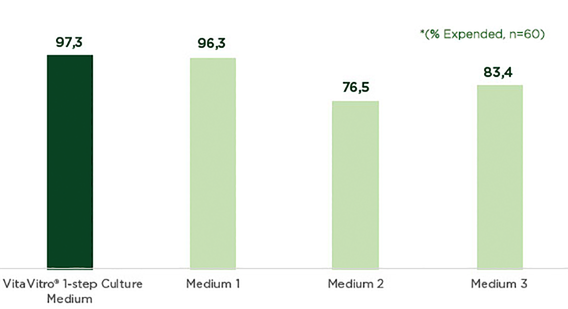 Ordering Information
Pruduct Name
Volume (mL)
Code

1-Step Culture Medium (with HSA)

10
30
V004010
V004030
Quality Control
Osmolality:
Recommended pH:
Endotoxin:
Sterility:
Mouse embryo assay (1-cell):
250-290mOsm/kg
7.3±0.1
<0.25EU/mL
Passed (Ph. Eur.. USP)
≤ 80% development to blastocyst at 96 hours